Discover beautiful destinations right around the corner
The regions surrounding Golling not only stand out because of their impressive mountain views, but also because of their ideal location. Regardless of whether you visit in winter or summer, you will be spoilt for choice when it comes to vacation destinations, all of which are no more than 20-40 minutes away. From the Kitzsteinhorn glacier, the famous lake-side town of Hallstatt, the idyllic Sound of Music tour, to world renowned ski resorts, some of Austria's most beautiful spots are just around the corner.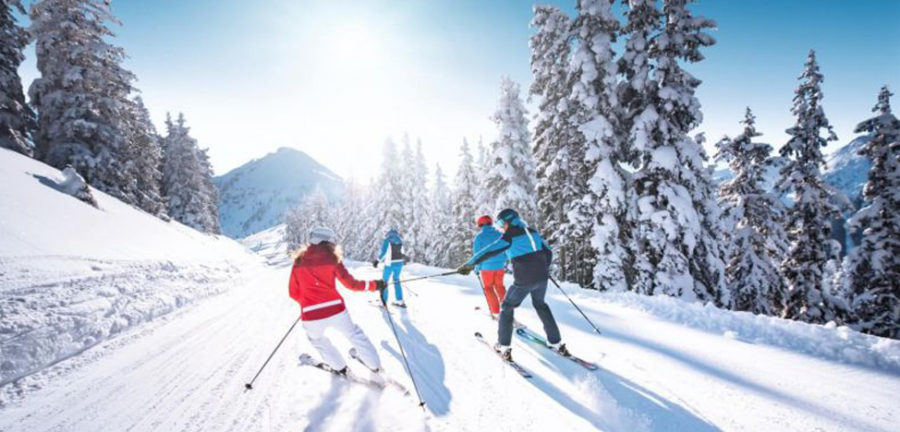 Winter vacation in Salzburg
The prime location of our luxury vacation homes turns a last-minute trip to world renowned ski resorts from dream to reality. Your skiing paradise is only a few minutes by car away. What are you waiting for?
Free of charge shuttle buses make your carefree skiing day possible. If you prefer exploring at a lower altitude, the Bluntau valley in Golling offers a beautiful cross country skiing route, picturesque routes for snow shoe hiking, and the unique option of going on a horse-drawn carriage ride through the winter landscape of the region.
After getting your fill of snow and sunshine, head to the nearby spa and wellness center Aqua Salza – the perfect end to your day for both adults and children alike.
Summer vacation in Salzburg
Fresh mountain air, countless kilometers of hiking trails, picturesque alps, crystal clear lakes, impressive gorges, and lush green meadows all make your Austrian vacation the most adventurous, as well as relaxing as it can be.
Not only is Golling able to please every culture lover's heart with its proximity to Salzburg and its world famous annual Festival, but it also offers up Instagram-worthy spots, like the waterfalls in Golling.